AMB Milling Motor 1400 FME-P DI for D- and M-Series
AMB Milling Motor 1400 FME-P DI for D- and M-Series
Type: Unknown Type
SKU: SC12069
Description:
A milling motor has to reliably produce high precision results. The AMB 1400 FME-P DI is a milling spindle "made in Germany" that is manufactured under strict quality controls. Due to the precise coordination of all components, the milling motor 230 V operates with maximum concentricity. Additionally, the AMB 1400 FME-P DI has a variable speed setting that can be controlled via the gantry interface. The labyrinth seal protects spindle and bearings against dust and debris.
Note: Please take into consideration that this milling motor is not compatible with 1st generation machines of the D-Series.


Notice: Only compatible with the universal exhaust adapter 
Technical Specifications:
Input voltage (AC): 230 V
Rotary speed: 3.500 - 25.000 rpm
Power: 1400 W
Digital electronics with constant speed under load, soft start-up, idle speed reduction and overload protection
Labyrinth seal to protect spindle bearing against foreign particles
External gantry interface
For wood, metal, plastics, foam, polystyrene, stone
Weight: 1,8 kg
Scope of Delivery:
1x milling motor AMB 1400 FME-P DI
1x collet ER16 (3.175 mm)
1x sensor cable 2 m incl. PWM converter
Best Sellers
Packaging Contents Dremel 3000 15 high quality Dreme...
Product Specifications The versatility of this kit a...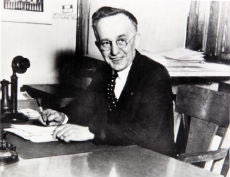 man behind DREMEL
Read Now !