6000/6010 Ultimate Machine Shop Package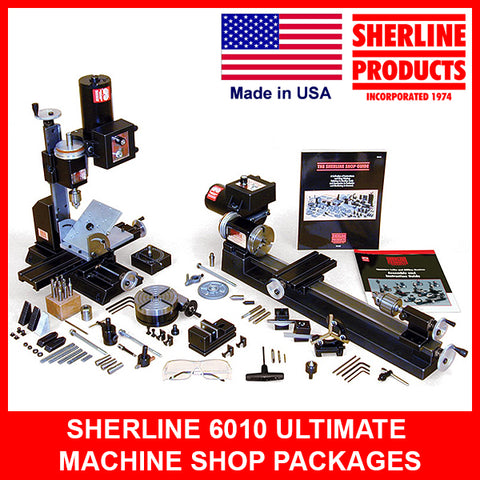 6000/6010 Ultimate Machine Shop Package
Description:
Product Information
If you want to set up a complete miniature machine shop with just one purchase, the "Ultimate Machine Shop" package makes it easy for you. We have combined our Model 4400/4410 deluxe 3.5 x 17" lathe and a Model 5400/5410 deluxe vertical milling machine with a host of the most popular machining accessories. Included are all the items you need to set up for most machining jobs including cutting tools and holding fixtures.
In addition to the lathe and mill, you get the following accessories:
1040 3.1" 3-jaw Self-centering Chuck
1074 Steady Rest
1191 Live Center
1297 Headstock Spacer Block
3002 Cutoff Tool and Holder
3007 3-pc. 1/4" HSS Tool Set (LH, RH, Boring)
3013 Step Block Hold-down Set
3020 5/32" Sherline Hex T-Driver
3021 3 pc. Center Drill Set
3052 Fly Cutter w/ 1/4" Carbide Cutting Tool
3054 Boring Head (3049 metric)
3060 3-pc. Mill Collet Set w/ Drawbolt
3063 Boring Tool (5/16" min. hole, 1" max. depth)
3072 1/4" Jacobs Drill Chuck w/ #1 Morse Arbor, Key and Drawbolt
1069 3/8" Jacobs Drill Chuck w/ Arbors, Key and Drawbolt
3079 3/8" End Mill Holder
3551 Milling vise
3700 4" Rotary Table
3750 Tilting Angle Table
5327 Sherline Accessories Shop Guide book
5330 Safety Glasses
7400 6-pc. 3/8" Shank Double-ended End Mill Set
See the individual pages in the "LATHES" and "MILLS" sections for more details on the machines themselves and what comes with them. The package includes everything shown in the photo above.
Best Sellers
Packaging Contents Dremel 3000 15 high quality Dreme...
Product Specifications The versatility of this kit a...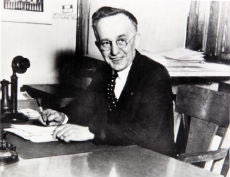 man behind DREMEL
Read Now !