Professional drill/grinder IBS/E
Professional drill/grinder IBS/E
Description:
Professional drill/grinder IBS/E
High concentric accuracy (maximumrunout 3/100mm).
No runout in your bits and cutters.
This high-revving, special balanced, low noise DC motor has fullwave electronic speed control.
The ground steel spindle runs in a ball bearing. Six high concentricity MICROMOT collets, (1.0 – 1.5 –2.0 – 2.4 – 3.0 and 3.2mm and closure nut) are included.
Best Sellers
Packaging Contents Dremel 3000 15 high quality Dreme...
Product Specifications The versatility of this kit a...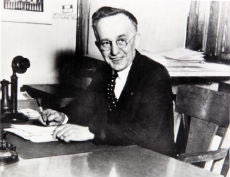 man behind DREMEL
Read Now !