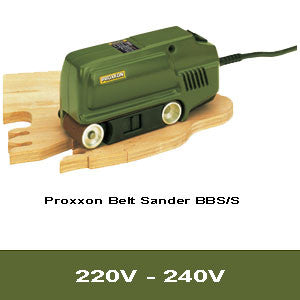 Belt sander BBS/S
Description:
Belt sander BBS/S

The sanding belt is located flush on the left side to allow surfaces to be sanded "right down to the corner". A fine adjustment for the rollers prevents running off on the side. Spring clamping system for easy replacement of belts without tool: Packed in a sturdy plastic carrying case together with five each 120 grit and 240 grit sanding belts.

Technical data:
220 - 240 V, 150 W. 50 - 60 Hz. Sanding belt 40 x 265 mm. Sanding surface 60 x 40 mm. Belt speed 160 m/min. Weight 700 g. Housing of fibreglass reinforced POLYAMIDE. Insulated to class 2.
Five each 120 grit and 240 grit sanding belts are included

Best Sellers
Packaging Contents Dremel 3000 15 high quality Dreme...
Product Specifications The versatility of this kit a...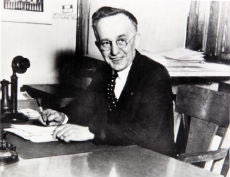 man behind DREMEL
Read Now !