MICROMOT Mains Adapter NG 5/E 28704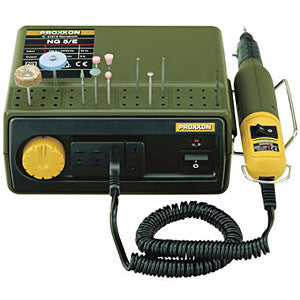 MICROMOT Mains Adapter NG 5/E 28704
Description:
MICROMOT Mains Adapter NG 5/E
In compact NORYL casing (recommended for transformers). With superior capacity of 5.0 A at 16 Volt no load and 12 Volt under load = 60 VA (DC). Master switch for turning off transformer without needing to unplug. Red LED indicates "ready". PTC protection against overload (plugged-in machine will not restart automatically). Modern design with storage holes for tools with 2.35 mm and 3 mm shafts. Foldable tool rest provides a secure place for keeping the MICROMOT tool at the ready.

Technical Data:
Capacity: 5.0 A at 16 Volt no load and 12 Volt under load = 60 VA (DC). Primary supply 220/240 Volt. Thyristor electronic speed control (with feedback) for optimum tool speed and high torque at low speeds. 3 polarised sockets for MICROMOT machines. 1 pair of sockets for standard banana plugs (4 mm diameter).
Note: The milling/drilling machine & tool bits is not included.
Best Sellers
Packaging Contents Dremel 3000 15 high quality Dreme...
Product Specifications The versatility of this kit a...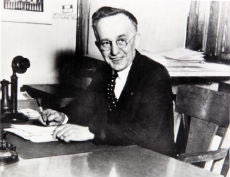 man behind DREMEL
Read Now !