Proxxon Micro Mill MF 70
Description:
MICRO Mill MF 70
The unit is supplied with a stable base of cast iron. Both vertical column and compound table are of treated, high quality aluminum. All axes are play-free and have adjustable slides. The headstock, made of die-cast aluminum, houses the 24 pole balanced special motor and provides stability even at high operating speeds. This stability facilitates the use of the finest cutters. Six triple slit, hardened MICROMOT steel collets come with the machine and cover shank sizes of 1/32", 1/16", 5/64", 3/32", 7/64" and 1/8" (1.0, 1.5, 2.0, 2.35, 3.0, 3.2 mm). The table is fitted with three T-slots of the 15/32" x 15/64" x 15/64" (12 x 6 x 6 mm) MICROMOT-norm. An adjustable ruler scale eases the positioning of the work piece. All hand wheels are zero adjustable with 1 revolution = 3/64" (1.0 mm), 1 division = .002" (0.05 mm).
Technical data:
220 - 240V, 100W, 50/60Hz. Spindle speeds 5,000 - 20,000rpm. Table 200 x 70mm with X-Y travel of 134 and 46mm respectively, with vertical travel 80mm. Footprint size 130 x 225mm and overall height 370mm. Weight approx. 7kg. The clamping blocks depicted are included too, but not the workpiece!
Best Sellers
Packaging Contents Dremel 3000 15 high quality Dreme...
Product Specifications The versatility of this kit a...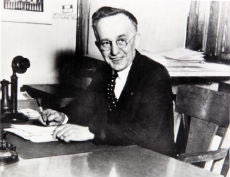 man behind DREMEL
Read Now !