Wolfcraft Undercover Jig set
Description:
Concealed screwed connection
In 3 simple steps you can connect your workpieces fast, precisely and stable. You can drill accurate boreholes into the work piece with the Undercover Jig, join the two work pieces with screws thereafter and just have a precise and stable connection.
corner connections
T-butt connections
edge-to-edge connections
mitre connections
measuring the board thickness with a built-in ruler
pre-adjustment for all standard board thicknesses (min. 12 mm)
content: 1 Undercover Jig
1 step drill, HSS, ø 9.5 mm, 180 mm
1 depth stop, ø 9.5 mm
1 hexagonal key, SW 3
1 screwdriver blade, Pozidriv PZ 2, 150 mm
10 screw-hole covers, dried beech wood
10 wood screws, 4 x 25 mm
10 wood screws, 4 x 30 mm
10 wood screws, 4 x 40 mm
10 wood screws, 4 x 60 mm
in plastic case
Best Sellers
Packaging Contents Dremel 3000 15 high quality Dreme...
Product Specifications The versatility of this kit a...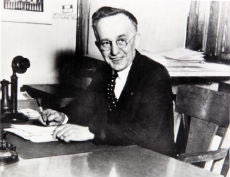 man behind DREMEL
Read Now !