Automatic Tool Changer for STEPCRAFT MM-1000 / KRESS / AMB
Automatic Tool Changer for STEPCRAFT MM-1000 / KRESS / AMB
Type: Unknown Type
SKU: 10012
Description:
With the Automatic Tool Changer for STEPCRAFT milling spindle MM-1000, Kress spindles type 530 FM, 800 FME, 800 FME-Q and 1050 FME-1 and AMB 800 FME a time consuming manual exchange of tools is no longer required. After once defining the parameters in the machine control software, the magazin is approached automatically. By use of compressed air, a tool is returned or a new one collected. The supplied magazine can hold up to six tools and is optionally extendable for up to twelve.
The Tool Changer can be operated with the Switch-Box. To use the Tool Changer, a compressor with minimum 9-10 bar (130 - 145 psi) is needed.
Tool holder with appropriate ER11 collets have to be purchased separately as well as the Switch Unit which is needed for operating the MM-800 / MM-1000.
 
Not suitable for AMB 1050-P / 1400 FME-P DI !
If you want to use the Tool Changer on your 1st generation STEPCRAFT D-Series, please contact us before buying.

Technical Specifications:
SK 15 tool holders for ER11 collets from 1 to 8 mm
Double ball bearing (sealed)
Suitable for speeds up to 30.000 rpm
Operating pressure: 8 bar
Shaft diameter: 43 mm
Diameter: 56 mm
Length (without tool holder): 100 mm
Weight: 585 g

Scope of Delivery:
1x Tool Changer
1x Magazine to hold up to 6 tools
Wrench
Best Sellers
Packaging Contents Dremel 3000 15 high quality Dreme...
Product Specifications The versatility of this kit a...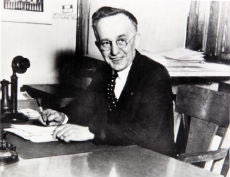 man behind DREMEL
Read Now !