Cutter set with tungsten carbide inserts for PD 230/E & PD 250/E 24555
Cutter set with tungsten carbide inserts for PD 230/E & PD 250/E 24555
Description:
Three holders (90mm long)
for roughing out;
for longitudinal work;
for 90mm boring bar, holes from 12mm.
Standard tungsten carbide inserts, 55°, plated
(commercially available version).
Three additional inserts securing screw and key TX 8 are included.
NO 24 555 8 x 8mm (for PD 230/E and PD 250/E)
Best Sellers
Packaging Contents Dremel 3000 15 high quality Dreme...
Product Specifications The versatility of this kit a...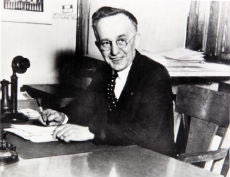 man behind DREMEL
Read Now !