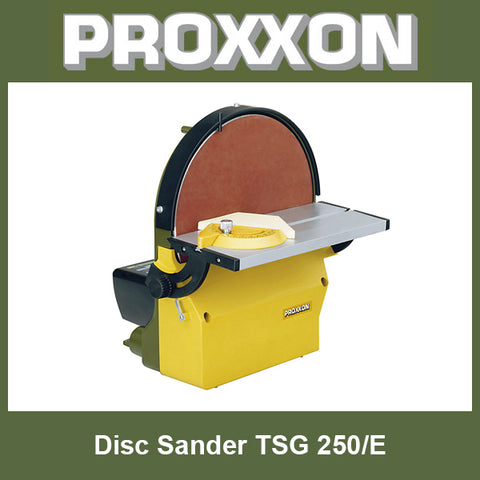 Disc sander TSG 250/E
Description:
Disc sander TSG 250/E
Disc sander TSG 250/E
Sands long edges, end sections, radii, mitres, and, by turning the workpiece over - accurate flat surfaces at right angles.

Used on soft and hard woods, non-ferrous metals, steel, plastics (perspex and PC cards), cork and rubber. A simple chart indicates the recommended speeds on different materials.

Sturdy construction:
Main body of ribbed die-cast aluminium (not a steel tube or sheet metal construction). Machined backing disc, driven by a twin ball bearing spindle. Self-adhesive sanding discs fix firmly and can be replaced quickly. A dust collection adapter for attaching a vacuum cleaner or dust extractor is included.

Technical data:
220 - 240V with drive via optibelt toothed belt (reduction ratio 7.3:1). Electronic speed control approx. 250 - 750m/min. Disc diameter 250mm. Maximum sanding height 135mm, table 275 x 105mm (tilts 15° in, 45° out). Overall size without table 330 x 280 x 230mm. Complete with mitre gauge and 2 each sanding discs of 80 grit and 240 grit.
With adjustable grinding speeds between 250 and 750rpm. Ideal for wet sanding.
Tray shown on picture not include.
Best Sellers
Packaging Contents Dremel 3000 15 high quality Dreme...
Product Specifications The versatility of this kit a...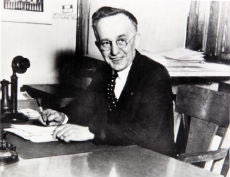 man behind DREMEL
Read Now !