Proxxon Micro Miller FF 250/BL
Proxxon Micro Miller FF 250/BL
Description:
Made in Germany 
Fine Feed / Drill Chuck and Stepclamp shown on pic is OPTIONAL
Milling Machine FF 250/BL
Variable speed pre-selection from 400 - 6.000rpm. Digital speed indication. The headstock swivels through 360°, indicated on a scale.

230V-operation. The sophisticated control via rotor position and speed sensors guarantees high torque also in the lower speed range. Tool holder using multiple range collets type ER 16 (DIN ISO 15488). One each of 6 - 8 - 10mm are included. Solid plane-milled steel compound table with 3 continuous T-slots.

Technical data:
230V. 250W. 50/60Hz. Spindle speeds 400 - 6.000rpm. Throat 65mm. Stroke 30mm. Column 35 x 400mm. Table 270 x 80mm. X-travel 170mm, Y-travel 65mm. Dimensions 180 x 130mm. Height approx. 500mm. Weight approx. 17kg.

NO 24 114
Best Sellers
Packaging Contents Dremel 3000 15 high quality Dreme...
Product Specifications The versatility of this kit a...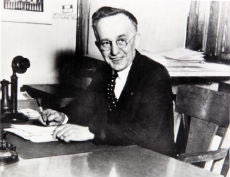 man behind DREMEL
Read Now !