Hot wire cutter THERMOCUT 650
Hot wire cutter THERMOCUT 650
Description:
Hot wire cutter THERMOCUT 650
For architects, designers, artists, in prototype construction, insulation work and, not least, for classical model building (railroads, airplanes, boats).

For cutting styrofoam, hard foam, polyurethane, PU foam and thermoplastic materials. Adjustable cutting length of 400 - 650mm. Cutting depth (throat capacity) 200mm. Depending on the material the cutting wire temperature is pre-selected using the practical control knob and remains stable while working. The spring seated outer bracket compensates heat related wire expansion, ensuring constant wire tension. Supporting surface with lateral bore for fixing a screw clamp to allow for stationary use. Especially beneficial for example when cutting larger styrofoam pieces or standard styrofoam boards (usually 100 x 50cm). A screw clamp and a spool with 30m of cutting wire Ø 0.2mm are included in the scope of delivery.

Technical data:
230V. 50/60Hz. 50W. Secondary voltage max. 40V, 1.2A. Cutting temperature of wire Ø 0.2mm continuously variable from 100 - 350 °C. Weight 850g. Insulated to Class 2.

NO 27 084
Best Sellers
Packaging Contents Dremel 3000 15 high quality Dreme...
Product Specifications The versatility of this kit a...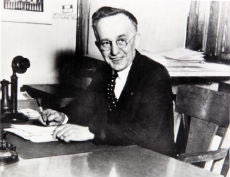 man behind DREMEL
Read Now !