MICRO-Click 30/S Torque Wrench MC 30 23349
MICRO-Click 30/S Torque Wrench MC 30 23349
Description:
MICRO-Click 30/S Torque Wrench
High accuracy of +/- 3 conforms with DIN/ISO. Large, clearly legible scale for exact adjustment of desired torque by turning knurled adjustment ring on end of handle. Push in ring to block in position.Ratchet mechanism with reversing lever for changing ratcheting direction. Automatic quick release: Clearly audible and perceptible "click" upon reaching set torque. With 1/4" square drive to DIN 3120. For torques from 5 to 30Nm. For tightening all types of bolts up to M8 (13mm head). Otherwise as described above.
Best Sellers
Packaging Contents Dremel 3000 15 high quality Dreme...
Product Specifications The versatility of this kit a...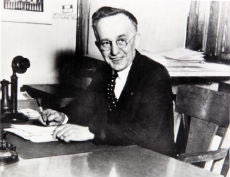 man behind DREMEL
Read Now !