Proxxon Cut off Saw KG 50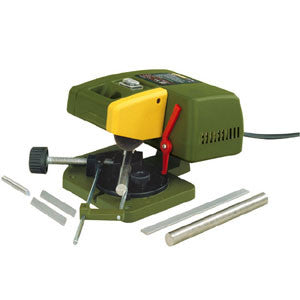 Proxxon Cut off Saw KG 50
Description:
Cut off Saw KG 50
Table moveable through 45°, allowing mitre cuts. Workpiece is fastened tightly and accurately by means of the integrated clamping device. Clamp jaws 27 mm wide and maximum workpiece diameter 20 mm. Depth of cut to 13 mm. A special slot is provided to clamp H0 model tracks. The fence accepts lengths up to 140 mm. Five ceramic cutting discs 50 x 1 x 10 mm are also included suitable for cutting steel, non-ferrous metals as well as small wooden or plastic rods.
Technical Data:
220 - 240 V. 85 W. 50/60 Hz. Peripheral speed 20 m/sec. Weight approx. 1.5 kg.
Best Sellers
Packaging Contents Dremel 3000 15 high quality Dreme...
Product Specifications The versatility of this kit a...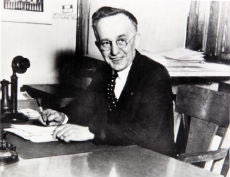 man behind DREMEL
Read Now !