STEPCRAFT Aluminium T-Slot D420
STEPCRAFT Aluminium T-Slot D420
Type: Unknown Type
SKU: SC10066
Description:
Aluminum T-slot plate 420 D2
The aluminum T-slot plate, specially developed for your STEPCRAFT D series! The T-slot table is made of stress-relieved aluminum and is ideal for fastening any type of workpiece or accessories, such as e.g. B. vices, dividing heads, rotary tables, stops, prisms and angles. The T-slots are suitable for M6 hexagon screw heads or sliding blocks up to 10 mm wide. The special design of the table with its non-continuous T-slots gives it particular stability. Thanks to the quick-change system of the STEPCRAFT machine series, the machine table can be used in just a few simple steps. The T-slot worktop is 4mm thicker than the standard HPL worktop. This reduces the maximum traverse path of the machine in height (Z-axis).
When using the hold-down device, a maximum of 11 mm thick sheet material can be clamped instead of 15 mm.
Technical details:
Size 500 x 321.6 x 12 mm (W x L x H)
Weight 4.5kg
Best Sellers
Packaging Contents Dremel 3000 15 high quality Dreme...
Product Specifications The versatility of this kit a...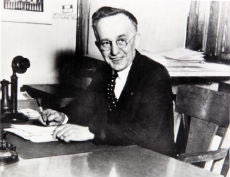 man behind DREMEL
Read Now !