Sherline 3.1" 4-Jaw Self Centering Chucks 1076
Sherline 3.1" 4-Jaw Self Centering Chucks 1076
Description:
Turning the knurled portion of the outer diameter of the chuck scrolls all four jaws in unison. Included with the chuck are two Tommy bars for tightening and loosening the chuck. The spindle thread is 3/4-16 to fit all Sherline and similar spindles.
Centering accuracy on self-centering chucks is to within a few thousandths of an inch. If perfect centering accuracy is required, see the section on 4-jaw independent jaw chucks.
This chuck will hold parts from 3/32" in diameter up to 1-1/2" with jaws in the normal position and up to 2-3/4" with the jaws reversed.
Best Sellers
Packaging Contents Dremel 3000 15 high quality Dreme...
Product Specifications The versatility of this kit a...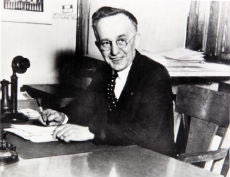 man behind DREMEL
Read Now !