Sherline 3.1″ 4-Jaw Independent Chuck – 3/4-16 Thread 1030
Sherline 3.1″ 4-Jaw Independent Chuck – 3/4-16 Thread 1030
Description:
These chucks have four advantages over 3-jaw chucks.
They can be used to hold irregularly shaped parts.
They can be used to center parts with a great deal of accuracy.
4-jaw chucks can be used to deliberately hold a part off-center.
They can clamp stock tighter.
This is a valuable asset when machining cams, crankshafts and similar parts. The main disadvantage of the 4-jaw independent chuck is that the jaws must be set individually, adding considerable setup time. The jaws are reversible to accommodate larger stock.
Best Sellers
Packaging Contents Dremel 3000 15 high quality Dreme...
Product Specifications The versatility of this kit a...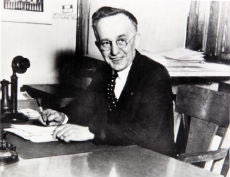 man behind DREMEL
Read Now !