Sherline Mill Accordion Way Cover Set 5090
Sherline Mill Accordion Way Cover Set 5090
Description:
Compatible with the 5000/5400/2000 series mills
About the mill way cover set
The advent of CNC has increased the demand for a good way to keep chips and coolant off your Y-axis leadscrew. We discovered the plans for these accordion way covers several years ago, but making them by hand was such a time-consuming process we didn't put them into production. Demand finally reached the point where we decided to purchase the tooling to cut and score the plastic so they would be easy to produce in quantity. Some clever design on the part of Pam Weiss and Karl Rohlin allows them to install very easily on your mill with springs holding them in place rather than the rubber bands of the previous design. The rear cover simply slips over the column.The front plate set is held in place with another spring that wraps under the stepper motor mount (CNC machines) or under the handwheel thrust collar (Manual machines). The two inner plates are held against the saddle using two 4" long 10-32 bolts. A longer saddle lock thumbscrew is also provided to give your fingers room for adjustment with the long bolts in place. Complete, illustrated step-by-step instructions are included, and installation takes only a few minutes.
Best Sellers
Packaging Contents Dremel 3000 15 high quality Dreme...
Product Specifications The versatility of this kit a...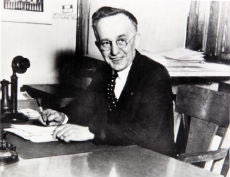 man behind DREMEL
Read Now !