Sherline Cutoff Tool Holder Riser Block 1296
Sherline Cutoff Tool Holder Riser Block 1296
Description:
This accessory is not meant to imply that you can part off large stock. Still, many people leave their riser blocks in place when doing operations on small diameter stock, and this accessory allows you to use the cutoff tool without removing the riser blocks. It is used on the backside of the part with the blade upside down to reduce "chatter." The extra-wide base adds to stability.
The use of a parting tool is not recommended for parts with a diameter of more than about 1″; however, Sherline is aware that many customers prefer to leave their riser blocks in place on the lathe at all times, even when turning smaller diameter stock. For this situation, we have somewhat reluctantly produced a riser block that allows the use of the standard cutoff tool holder (not included) by mounting it atop this riser block. (We say "reluctantly" because we do not wish to imply by providing a way to part off material with the riser blocks in place that it is intended for use on large diameter material. It is not.)
Best Sellers
Packaging Contents Dremel 3000 15 high quality Dreme...
Product Specifications The versatility of this kit a...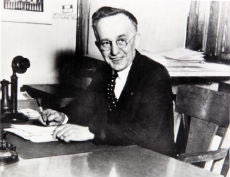 man behind DREMEL
Read Now !