Compound Slide Riser Assembly
Compound Slide Riser Assembly
Description:
About the Compound Riser This riser block is about 1″ thick and allows the compound slide to be used when riser blocks are in place on the lathe. In normal use, the Sherline compound slide is attached to the crosslide table on the "back" side of the part and the tool is placed in the holder "upside down" with the cutting edge facing downward. With the riser block in place, there is now enough clearance for the compound to clear the handwheel, so the compound/riser block combination is used on the "front" side with the tool facing upward. The riser includes the necessary T-nuts and hold-down bolts.
Best Sellers
Packaging Contents Dremel 3000 15 high quality Dreme...
Product Specifications The versatility of this kit a...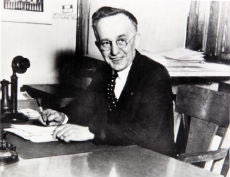 man behind DREMEL
Read Now !