Sherline 1/4"-3/8" 2-position Rocker Tool Post 7603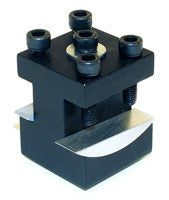 Sherline 1/4"-3/8" 2-position Rocker Tool Post 7603
Description:
About the 1/4-3/8″ 2-position Rocker Tool Post
The P/N 40180 Sherline 1/4″ tool post comes standard with 4000-series lathes and is intended to hold 1/4″ HSS or brazed tip carbide cutting tools that are ground to the proper height. A rocker tool post P/N 3057 comes standard on 4400-series lathes. The rocker allows the height of the tool tip to be adjusted to accommodate tools that may have been ground a little above or below the part centerline. A 3/8″ holder P/N 7600 will accommodate 3/8″ round or square shank cutting tools. Now Sherline offers an optional 2-position tool post that will hold both 1/4″ and 3/8″ square shank tools and also has the rocker feature on each side to allow for adjustment of the tool tip height.
Best Sellers
Packaging Contents Dremel 3000 15 high quality Dreme...
Product Specifications The versatility of this kit a...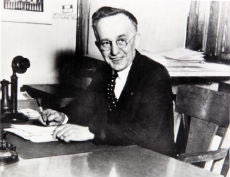 man behind DREMEL
Read Now !