Sherline 5″ Rotary Table Tooling Plate 3725
Sherline 5″ Rotary Table Tooling Plate 3725
Description:
The rotary table tooling plate is just under 5-1/2″ in diameter and comes with a pattern of 10-32 holes in the surface to facilitate mounting fixtures for machining. Four countersunk holes are provided for mounting it to the T-slots in the Sherline rotary table, and mounting screws and T-nuts are included. The 1/2″ aluminum plate is made from aircraft grade 6061 T6 aluminum and can be drilled and tapped with additional holes as needed for your special jobs.
The pre-drilled holes are not tapped all the way through. This is to protect the surface of the rotary table from hold-down screws that might be too long. If when tightening a hold-down screw you feel it begin to bind, that means the screw is too long and you need to remove it and use a screw of the appropriate length.
5" Rotary Table Tooling Plate
Best Sellers
Packaging Contents Dremel 3000 15 high quality Dreme...
Product Specifications The versatility of this kit a...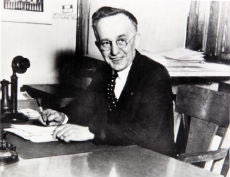 man behind DREMEL
Read Now !