Sherline Adjustable Tailstock Chuck Holders 1202
Sherline Adjustable Tailstock Chuck Holders 1202
Description:
Much like the adjustable live center, holding a tailstock chuck in perfect alignment without some method of adjusting it can be difficult or impossible. The adjustment screws and split design allow perfect centering for the chuck, should the quality of your work demand it. P/N 1202 has a 3/8-24 thread for 1/4″ and 3/8″ drill chucks and P/N 1204 has a 0JT taper for 5/32″ Jacobs drill chuck.*
(*Chucks not included)
Best Sellers
Packaging Contents Dremel 3000 15 high quality Dreme...
Product Specifications The versatility of this kit a...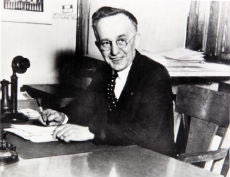 man behind DREMEL
Read Now !