Sherline Bullnose Live Center 1182
Sherline Bullnose Live Center 1182
Description:
A live center is the best way to support the end of a long piece held between centers in a lathe, but sometimes the piece may have a hole in the end that is too large in which to index the point of a standard live center. The bullnose live center will support parts or tubing with an open end as large as 1-5/8" diameter. Its solid steel bullnose center turns on two preloaded ball bearings. It is fitted with a #0 Morse taper to fit the tailstock spindle. Rather than turn a sleeve to size down a hole, this special live center can be fitted up in seconds when needed.
Best Sellers
Packaging Contents Dremel 3000 15 high quality Dreme...
Product Specifications The versatility of this kit a...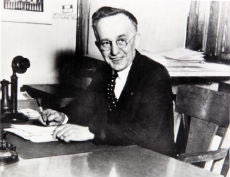 man behind DREMEL
Read Now !