Sherline Compound Slide 1280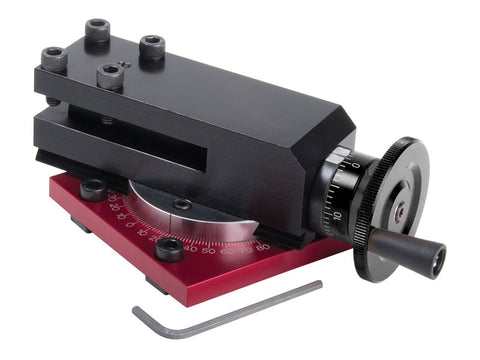 Sherline Compound Slide 1280
Description:
The compound slide offers a way to turn tapers and cut angles on a lathe without rotating the headstock. Four mounting holes are provided in the base for solid positioning on the crosslide. The fixed base has a red anodized finish with laser engraved angle scales to make setting an angle easy. It utilizes a highly efficient locking ring design to lock the rotating portion in position without having to over-tighten the locking screws. A 1/4" cutting tool can be mounted across the front or on either side of the head.
Unlike compounds used on full-size, conventional lathes, this one was designed to be used from the "back" side of the table. This allows it to be designed in a more compact size and used without interference from the crosslide handwheel. The lathe tool is inserted in the holder "upside down" so the cutting tip faces downward. Because of the small size of the miniature lathe, operating the crosslide handwheel in this position causes no inconvenience.
Best Sellers
Packaging Contents Dremel 3000 15 high quality Dreme...
Product Specifications The versatility of this kit a...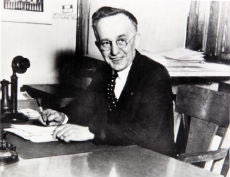 man behind DREMEL
Read Now !