Sherline Fly Cutter 3052
Description:
Fly Cutter, includes left-hand cutting tool and drawbolt
Fly cutters are used primarily on a milling machine for machining large, flat surface areas. The fly cutter is a single-point cutting tool similar to a lathe tool mounted in a special holder. The cutter can be adjusted to cut up to a 2.00″ (51 mm) diameter and is easily capable of taking a .010″ (.25 mm) deep cut in aluminum at this diameter.
The Sherline fly cutter comes complete with the holder, a drawbolt, thrust washer, and a left-hand brazed 1/4″ carbide cutting tool. It is a worthwhile addition to any shop.
Sherline also offers an inserted tip fly cutter (P/N 7620) for those who prefer to work with inserted tip carbide tools.
Best Sellers
Packaging Contents Dremel 3000 15 high quality Dreme...
Product Specifications The versatility of this kit a...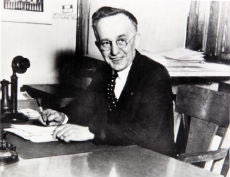 man behind DREMEL
Read Now !