Sherline Single Flute Insert Fly Cutter 7620
Sherline Single Flute Insert Fly Cutter 7620
Description:
About the Single Flute Insert Fly Cutter
This fly cutter offers several advantages over the standard high-speed steel fly cutter. Inserted carbide tips will last much longer without sharpening, plus they provide an excellent finish on hard-to-machine materials like cold-rolled and stainless steel. The cutter path is 1-1/8″ (28.6mm) wide. The cutter shape allows it to cut a straight shoulder on a part… something that cannot be done with the standard fly cutter. Once you use this tool, you will understand why 80% or more of the metal removed in modern machine shops is removed with carbide insert tools.
Best Sellers
Packaging Contents Dremel 3000 15 high quality Dreme...
Product Specifications The versatility of this kit a...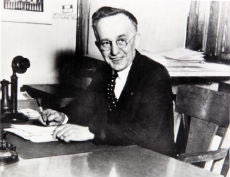 man behind DREMEL
Read Now !