Tabletop Machining by Joe Martin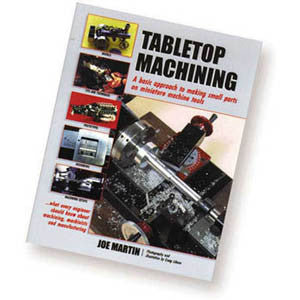 Tabletop Machining by Joe Martin
Description:
Joe's book details real world practices in machining and gives a good insight into the challenges faced by machinists. Too often, good craftsmen are stopped from venturing forth because the only information available shows the technically perfect way to do things rather than the simple, practical methods everyone really uses. This book should be required reading for all newly graduated engineers. For those wishing to design and build their first metal parts, it is a perfect starting point. Naturally, Sherline tools are featured throughout in the examples, but the rules of machining apply to equipment and projects of all sizes.
Information is given on selecting materials; using a lathe and a mill; measuring tools; cutting tools; using accessories for threading, indexing and gear-cutting; setting up a home shop and more. Several simple projects are provided for beginning machinists. A photo gallery of superb miniature projects will inspire you and show what these small but mighty machines can really do. A history of Sherline tools is written from the point of view of giving you some guidance if you've ever thought of taking a product of your own to market.
This is a high quality book that will be equally at home on your coffee table or shop workbench. The book has received many positive reviews from magazine editors and home shop machinists alike. It sold out in its first year and is now in its second printing.
8-1/2" x 11", softbound with "lay-flat" binding, full color, 344 pages, 400+ color photos, 200+ illustrations.
Best Sellers
Packaging Contents Dremel 3000 15 high quality Dreme...
Product Specifications The versatility of this kit a...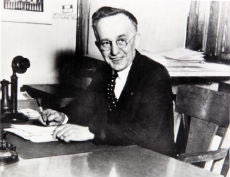 man behind DREMEL
Read Now !