Threading & Grooving Insert Holder
Threading & Grooving Insert Holder
Description:
Using P/N 2268 60° threading insert, the tool can be used for cutting outside threads. When used for cutting grooves, you have your choice of using P/N 2269 insert (.031" wide), or P/N 2270 insert (.062" wide). Included with the tool is a 7/32" hex key for tightening the 6-32 screw that locks the special clamp in place on the insert. This is a 3/8" square shank that requires a P/N 7600 Tool Post Assembly.
Best Sellers
Packaging Contents Dremel 3000 15 high quality Dreme...
Product Specifications The versatility of this kit a...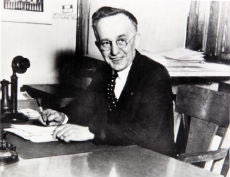 man behind DREMEL
Read Now !